Product Description
https://lib.getshogun.com/lazysizes/2.0.0/shogun-lazysizes.js
The instantly recognisable hippy oil. Earthy, musky, herbaceous with sweet, spicy top notes. Euphoric, yet calming. Grounding and balancing to the mind and senses
Patchouli is a bushy herb of the mint family, with erect stems reaching two or three feet (about 0.75 meters) in height and small, pale pink-white flowers. The plant is native to tropical regions of Asia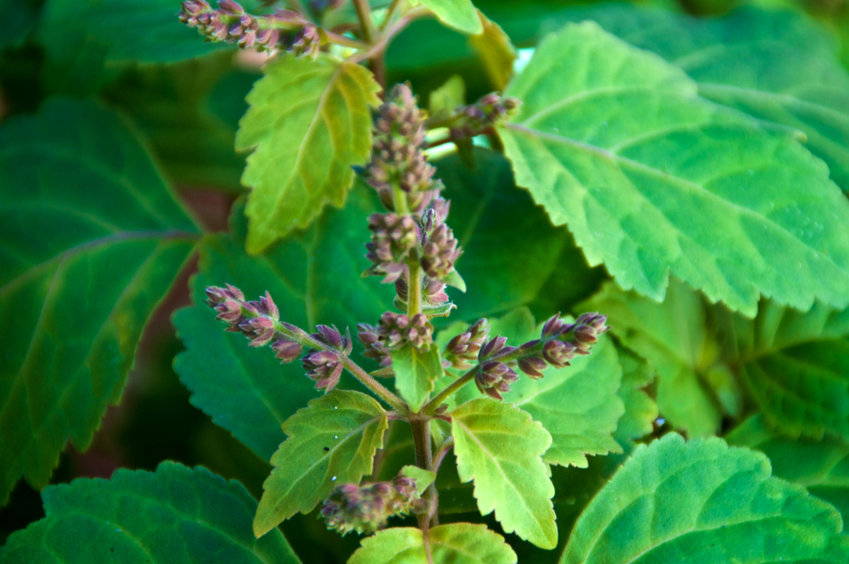 window.SHOGUN_IMAGE_ELEMENTS = window.SHOGUN_IMAGE_ELEMENTS || new Array();
window.SHOGUN_IMAGE_ELEMENTS.push({ hoverImage: ", uuid: 's-62985433-2aae-425a-af3a-72ea4099a1f8' })
Characteristics of Patchouli Essential Oil
The instantly recognisable "hippy oil". An earthy, musky, herbaceous base note gives way to a sweet and spicy top note. Unlike many essential oils, Patchouli matures with age.
Common Uses of Patchouli Essential Oil
Basil Essential Oil is primarily used for clearing the mind of worries and clutter and aiding concentration.
However as well as clearing the mind, basil is typically used in the following applications.
Skin
Patchouli is skin softening and useful on cracked skin within a cosmetic blend. The skin softening properties make Patchouli suitable for anti-ageing products.
Mind
Patchouli promotes a feeling of relaxation and can often be found in incense sticks. It is the original "Hippy Oil" and so is associated with relaxation, happiness, anxiety relief and and de-stressing.
Body
Patchouli oil is thought to supress the apetite when burnt or used in skin preparations. Making it the ideal oil to use in oil burners when on a diet.
Aroma
Whilst Patchouli is part of the mint family, the scent of mint is not overly evident. Patchouli adds a sweet and spicy scent to products, with a musky undertone.
Precautions when using Patchouli Essential Oil
As with all essential oils do not use during pregnancy.
Patchouli Essential Oil Technical Information
| | |
| --- | --- |
| Criteria | Information |
| | |
| | Pogostemon cablin (Patchouli) Leaf Oil |
| | |
| | The essential oil is steam distilled from the leaves. The younger leaves are used for the best scent. |
| | |
| | 100% Pure Essential Oil, therapeutic grade |
| | Patchoulol (Alcohol), Benzoic, Cinnamic (Aldehydes), Eugenol (Phenol), Cadinene (Sesquiterpene). |
| | |
| | |
| | Patchouli blends well with many oils and when used in the correct quantities can bring a sophistication to the blend. Patchouli blends well with Bergamot, Black Pepper, Clary Sage, Elemi, Frankincense, Geranium, Ginger, Lavender, Lemongrass, Myrrh, Neroli, Pine, Rose, Rosewood and Sandalwood. |
| IFRA 49th Certificate 49th Amendment | |
| | Please see the Technical Tab below for SDS, Allergens information and IFRA Certificates |
Specifications
Weight:

0.03 kg

Blends Well With:

Bergamot, Clary Sage, Geranium, Lavender, Myrrh

Contraindications:

Avoid During Pregnancy, Large Doses may cause a loss of appetite

Country of Origin:

Indonesia

Latin Name:

Pogostemon cablin

Traditional Physical Properties:

Deodourising, Water Retention

Part of Plant Used:

Leaves

Purity:

100% Pure

Scent:

The instantly recognisable "hippy oil". An earthy, musky, herbaceous base note gives way to a sweet and spicy top note.

Key Benefits:

Cracked Skin

Traditional Emotional Use:

Grounding, Anxiety, Lethergy

Traditional Skin Use:

Tissue regenerating, acne, sores, ulcers, Rough and Cracked Skin

HS Code:

33012941

HS Description:

Patchouli Essential Oil

HS Country:

GB

HS Composition:

Viscous Liquid