Product Description
https://lib.getshogun.com/lazysizes/2.0.0/shogun-lazysizes.js
Easy to use, highly effective preservative with excellent humectant and amazing antioxidant properties
Symbiol 68T® Cosmetic Preservative
SymDiol® 68T is a synergistic blend of 1,2-Hexanediol, 1,2-Octanediol and Tropolone used for its excellent broad spectrum product protection activity. SymDiol® 68T has good moisturizing and anti-oxidant properties and is stable at wide ranges of pH and temperatures. This is easy to handle liquid helps reduce and/or eliminate preservatives such as parabens, isothiazolinones and phenoxyethanol.
SymDiol 68®T has the following solubility characteristics
Soluble up to 0.9% in water

Soluble in cosmetic esters

Insoluble in mineral oil
For O/W emulsions it is preferable to add SymDiol® 68T after the emulsion is formed.
Because of the high antioxidant activity, stability tests need to be performed with formulations / packaging
Opaque packaging may eliminate antioxidant colour change activity.
Benefits of Using SymDiol® 68T
Moisturises
Antioxidant
Enhances broad-spectrum product protection
Ideal for face, body, sun and hair care applications
Readily biodegradable
Globally compliant with cosmetic regulations
Suitable Vegan according to Symrise policy
Benefits for the end consumer and formulator
Humectant
Provides excellent skin feel for formulations and may help to reduce the tackiness of polymers
Clear and nearly odourless. SymDiol 68T has little-to-no negative impact on formulation esthetics
Easy to use liquid, it is easy to handle in the lab and production. It provides a versatile solution for aqueous formulations, emulsions and sunscreens.
Antioxidant
Protects liable ingredients and formulations from oxidation and degradation. It removes the requirement to add Vitamin E in formulations containing essential oils. It stops at cellular level the oxidative damages made to the skin by free radicals.
Symbiol 68T Preservative Technical Information
Criteria
Information

1,2-Hexanediol, Caprylyl Glycol, Tropolone

Soluble in up to 0.9% in water

Soluble in cosmetic esters

Insoluble in mineral oil

6920-22-5, 1117-86-8, 533-75-5

230-029-6, 214-254-7, 208-577-2

Please see the Technical Tab below for SDS, Allergens information and IFRA Certificates
Efficacy Data (Moisturisation)

window.SHOGUN_IMAGE_ELEMENTS = window.SHOGUN_IMAGE_ELEMENTS || new Array();
window.SHOGUN_IMAGE_ELEMENTS.push({ hoverImage: ", uuid: 's-c05464c6-ea1b-4073-b68d-0a936515cc36' })
Efficacy Data (Antioxidant)

window.SHOGUN_IMAGE_ELEMENTS = window.SHOGUN_IMAGE_ELEMENTS || new Array();
window.SHOGUN_IMAGE_ELEMENTS.push({ hoverImage: ", uuid: 's-27f77ca3-ef2b-48e2-a60a-d97134835cc9' })
Reduction of green coloured cationic radical 2,2′ – Azinobis (-ethylbenzothiazoline 6-sulfonic acid) by antioxidants, resulting in discolouration; Discoloration measured photometrically at 734 nm
Tropolone is an excellent antioxidant
Efficacy Data (Product Protection)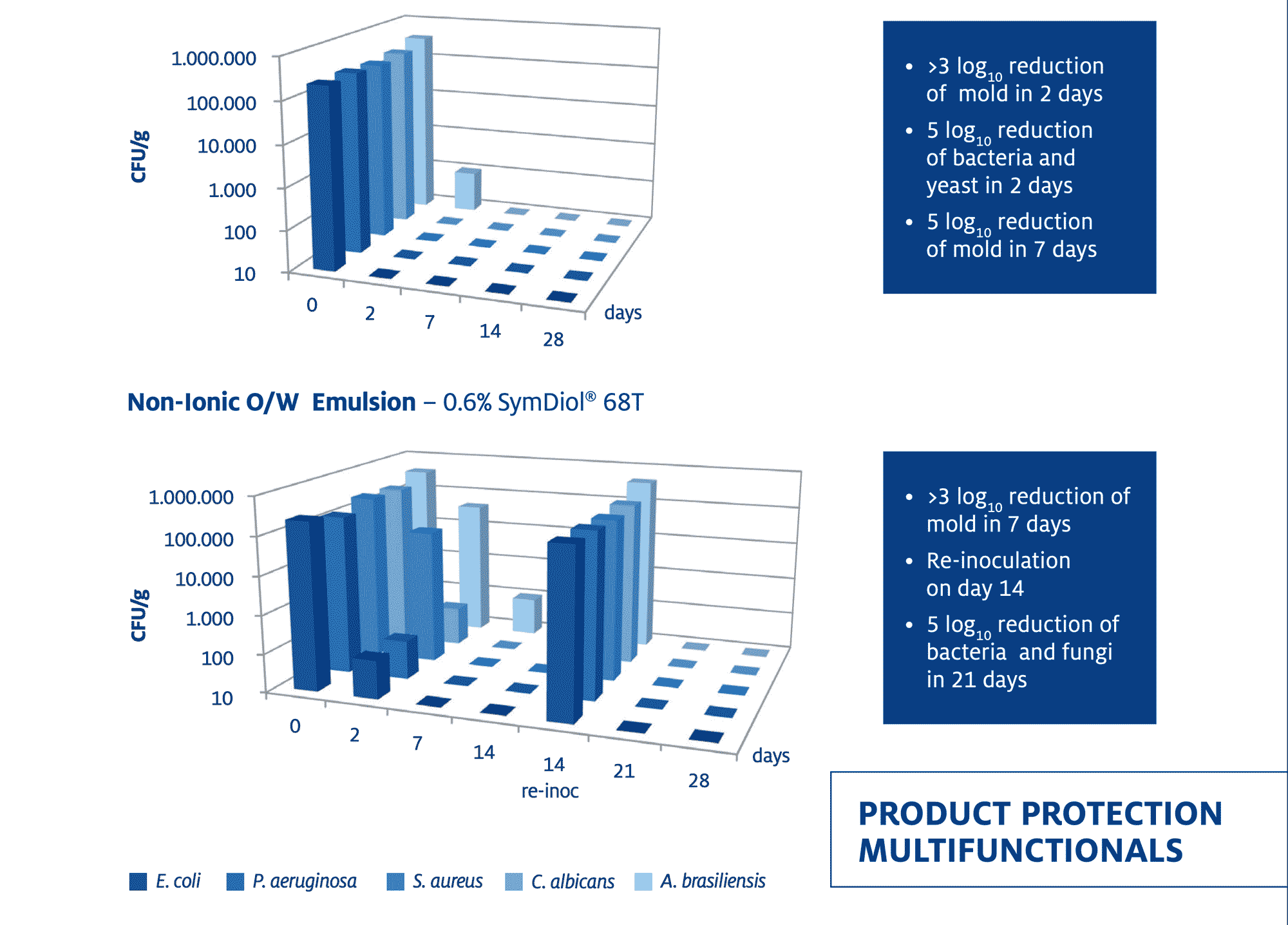 window.SHOGUN_IMAGE_ELEMENTS = window.SHOGUN_IMAGE_ELEMENTS || new Array();
window.SHOGUN_IMAGE_ELEMENTS.push({ hoverImage: ", uuid: 's-15602330-1187-4dd0-9d19-b4915c783e42' })
https://cdn.getshogun.com/js-2023-01-13/global-assets-af6a1373b6122981aeef291e677c8727a2cb5f80.js