Product Description
Jojoba Carrier Oil. Rich Golden and Cold Pressed, the finest Jojoba mimics the natural sebum in the skin
Golden, Cold Pressed Jojoba picked in the morning and pressed by lunchtime for purity
Jojoba Oil, re-greeing the desert
Jojoba is the liquid wax produced in the seed of the Jojoba plant. A shrub native to southern Arizona, southern California and northwestern Mexico.
Our Jojoba Oil is produced in the middle east in land reclaimed from the desert by ecological irrigation powered by Solar, that is re-greening the desert.
Cold Pressed Golden Jojoba
At Naturallythinking we believe that Jojoba Oil should be in its purest form, cold pressed and Golden.
This cold-pressed Golden Jojoba is the nearest oil to mimicking the sebum found in skin and thus has excellent compatibility with skin, skincare products and treatments using the Jojoba.
Our Jojoba oil is produced from the freshest Jojoba Seeds, picked when temperatures are a their lowest, harvested and straight to pressing on site. With such a quick harvest to production, there is maximum conservation of the oils properties.
Jojoba Oil does not clog skin pores
Jojoba oil has a unique natural composition that makes it highly compatible with human skin. It is the closest plant substance to mimic the sebum naturally found in human skin.
This makes Jojoba Oil useful in all skin preparations.
Jojoba Oil has the benefits that it is:
Non-toxic

Non-allergenic

Does not stain

Does not clog skin pores

Fights bacteria
Jojoba Oil provides protection against UVB rays
Reasons Why you should use Jojoba everyday
Protects against sun damage
Experts say that Jojoba Oil is the only plant in the world known to produce pure liquid wax esters. It layers these long molecules in the outer layer of its leaves to stop UVB rays penetrating its leaves, it can do the same for your skin
Removes makeup
Jojoba Oil is an all natural ways of removing everything from Sunscreen to Waterproof mascara.
Relieves Dryness
Jojoba is a perfect natural conditioner. It closely mimics the skin's own sebum. It also able to seal in moisture which is why you should always use it as a final stage in yoru skincare.
Supercharges Actives
Jojoba Oil penetrates all the way through the skin matrix. It helps to transport active ingredients such as Salicylic acid and retinol with it, allowing them to work deep into your skin.
Balances Oily Skin
Jojoba Oil can reset your complexion, bringing it into balance.
Soothe sore Lips
Massage the Jojoba Oil into your lips and let it create a natural protective layer. Use everyday and feel the difference.
Control Dandruff
Nightly treatments of Jojoba Oil can help control Dandruff. Jojoba has natural antifungal properties. It also keeps the scalp moisturised and calms irritations and itchiness.
Soften Cuticles
Jojoba Oil can dramatically soften the skin around your nails, with natural antibacterial and antifungal properties it adds extra protection against nail infection.
Nourishes Hair
Jojoba is a perfect hot oil treatment for dry hair or an irritated scalp.
No Frizz Hair
Add a few drops of Jojoba Oil to your moisturiser or heat protectant to put an end to fluffiness or frizz.
Jojoba Oil Technical Information
Simmondsia chinensis (Jojoba) Seed Oil
Color – Golden Yellow
Odor – Slight waxy aroma
Free Fatty Acids – 0.3%
Peroxide Value – 0.00
Non-Saponifiables – 0.5%
Saponification Value – 192
Iodine Value – 86.37
Specific Gravity – 0.913
pH – 4.09
Palmitic acid – 6.50%
Margaric acid – 0.03%
Stearic acid – 2.50%
Arachidic acid – 0.40%
Behenic acid – 0.20%
Lignoceric – 0.06%
Vitamin A, Vitamin B1, Vitamin B2, Vitamin B6, Vitamin E (RICH IN), Myristic Acid, Plant Wax (mimics skins collagen).
None recorded and as with all carrier oils (except St Johns Wort), safe to use during pregnancy. As with all nut based carrier oils, always use with caution on people with nut allergies.
Production of our Golden Jojoba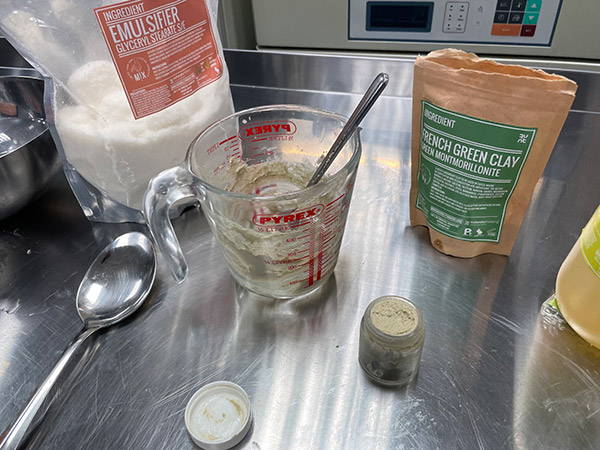 window.SHOGUN_IMAGE_ELEMENTS = window.SHOGUN_IMAGE_ELEMENTS || new Array();
window.SHOGUN_IMAGE_ELEMENTS.push({ hoverImage: ", uuid: 's-923a4925-db53-4a9a-8530-03a05b608df7' })
Check out our blogs for more info and recipe ideas on Jojoba oil
Further Technical Information
Please see the Technical Tab below for SDS, Allergens information and IFRA Certificates
https://cdn.getshogun.com/js-2023-07-06-4815/global-assets-e43183c1b8519c01db547883860d834c11ffc95a.js
Specifications
Weight:

0.15 kg

Contraindications:

N/A

Country of Origin:

Egypt

Latin Name:

Simmondsia chinensis (Jojoba) Seed Oil

Part of Plant Used:

Seed

Purity:

100% Pure

Scent:

Waxy Aroma

Skin Properties:

Jojoba is one of the most important oils in aromatherapy skin care use. Unlike many other oils, Jojoba is chemically very similar to human sebum. We use cold pressed, unrefined Jojoba oil as it is this Jojoba which is richest in its natural propertie

Key Benefits:

Skin God

HS Code:

33049900

HS Description:

Jojoba Oil

HS Country:

GB

HS Composition:

Plant Oil